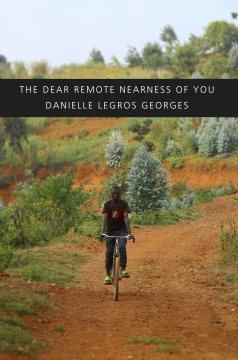 The Dear Remote Nearness of You speaks poetry's origin in new and startling ways. This is the precise intelligence that knows it must step carefully across the light on the surface of the water… These poems form the contiguous dance of language choosing its own body at will, traveling across light and the dimensions of unarticulated history. This is the word rubbed onto the palimpsest of our being, the careful solo soprano in the space where music ends and poetry moves in to name what is eternal and what is only in the abbreviation of now. What a delightful book from Boston's Poet Laureate.
—Afaa Michael Weaver

Sublime, by which I mean these poems present a world not merely beautiful, but so charged with life as to induce wonder. Desire, in all her manifestations (spells, curses, jealousy, want), runs through these pages—desire to live, desire to die, desire for justice ("The world / conspiring to add / to whatever's riding / you"). I was lost, for few hours, in these pages, beautifully lost, and then I came back—this is why I read poems.
—Nick Flynn
The Dear Remote Nearness of You will both move your heart and rattle you to the core. These lyrical, poignant, and powerful poems show Danielle Legros Georges' deep intellect and profound empathy, as well as her endless gifts as a poet, storyteller, and brilliant oracle of the human spirit.
—Edwidge Danticat
"What is it like to eat cold eels and think distant thoughts?" Tweet

"In spite of all who would renounce petals / the petals come:" Tweet


Poem for the Poorest Country
In the Western Hemisphere
Oh poorest country, this is not your name.
You should be called flame and beacon,
almond and bougainvillea, garden
and green mountain, villa and hut,
girl with red ribbons in her hair,
books under arm, charmed by the light
of morning, charcoal seller in black skirt,
encircled by dead trees.
You, country, are merchant woman
and eager clerk, grandfather
at the gate, at the crossroads
with the flashlight, with the light,
with the light.

The Dear Remote Nearness of You (2016) ISBN: 978-0-9893296-9-9
Please email infobarrow at gmail.com to place an order.